Eachmile Technologies is a collection of passionate people driven by an awareness that agriculture supply chains are at the core of some of the world's most pressing challenges.
Many of the social, financial and environmental problems we are facing as a global society can be traced back to the complex, and sometimes corrupt, systems that have evolved to bring us our food. At Eachmile our mission is to use technology to transform global supply chains to be more sustainable, responsible and profitable. We exist as a for-profit entity, but our goal will never be profit alone. The basis for our business is using market forces and increased transparency to drive up quality and change behaviors for good.
The challenges of today's supply chains cannot be solved by technology alone, but require a deep understanding of the social and financial issues that govern the motivations of various stakeholders. At Eachmile we have assembled a team of experts within various disciplines, each with decades of experience in their given field, so we can understand the mechanisms that drive change and unlock value.
Leadership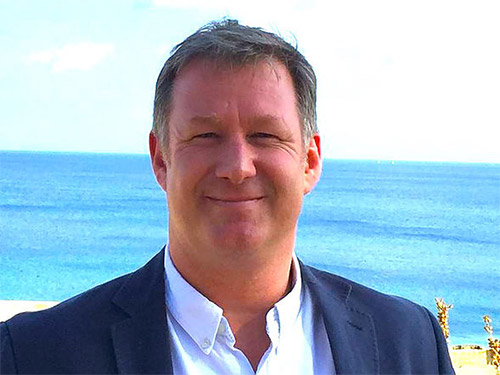 Alistair Douglas, PhD
Alistair has been involved in the seafood industry as a researcher, trader, and auditor for almost 20 years. He established importing companies in Japan and the United Kingdom to import and sell tuna at auctions throughout Japan, as well as direct to traders, retailers and restaurants in both countries. In 2010, he began exporting seafood from his Japanese company to a Singaporean based JV he formed with a logistics firm to handle, process, and sell more than 500 types of frozen, chilled and live seafood from over 15 countries. In these companies Alistair has applied his research including the world's first digital grading and sensory analytical profiling of sashimi grade tuna, and a fillet level traceability system that, in-conjunction with Australia's CSIRO, demonstrated that DNA traceability from an individual fish down to a piece of sushi through the supply chain is possible. See Alistair's LinkedIn.
Alastair Smart, MSc
With over 20 years of experience in the aquaculture industry Alastair is recognized internationally for his breakthrough achievements in salmon harvesting and processing and product quality management. He was also the manager of a tuna research farm, a blue mussel grower and founding President of the South Australian Mussel Growers Association, and has helped advise numerous aquaculture companies and investors spread globally in location and species. During this time he has also been deeply involved in nutrition and diet development, environmental monitoring, health management, processing, logistics and product quality in species as diverse as crocodiles, yellowtail kingfish, barramundi, Atlantic salmon, and tuna. In his spare time he is one of the owners of global mountain bike destination concept Over the Edge, purveyors of awesome mtb experiences around the globe. See Al's LinkedIn.
Wesley Xia
Wesley is a the Managing Director of ValueBank, an industry leader in the crypto-finance sector, and North America Regional partner of THBU (水木未名) Capital, and co-founder of the only Chinese blockchain university, Qidian. He has led blockchain educational initiatives in 2017 across 17 different cities in Asia. Wesley is also the honorary senior advisor for Qingdao University and taught courses across disruptive technologies such as Big Data and blockchain to more than 300 students across different fields of studies. He was also the former global operational director for the only decentralized scientific research platform running on the Ethereum network and applied his skills to help raise more than 2 million USD in funding for the project.
Marine Resource Economist
Supply Chain Automation Expert
President - Heavenly Foods Canada
Seafood Sustainability Expert
Aquaculture Technology Expert